Neos x Display Interactive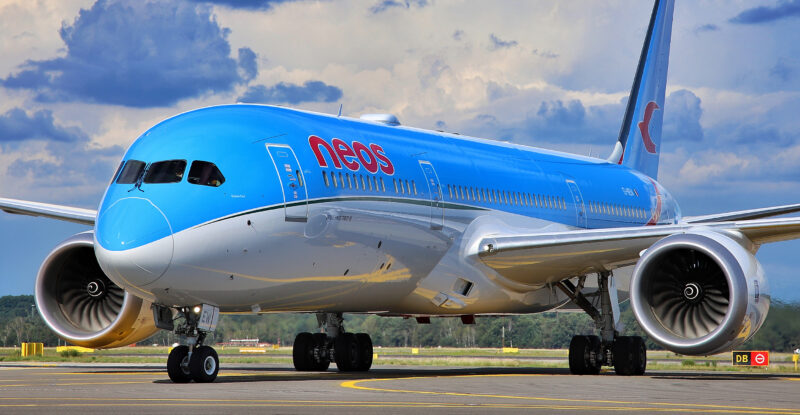 December 1st, 2022
Neos Air enhances #PaxEx on B373-8 with Display Interactive's UGO PAX
Neos Air, a leading Italian leisure airline, has selected UGO PAX for its B737-8 aircraft, with first aircraft retrofitted in November 2022.
"We are excited to partner with Display Interactive to bring their UGO PAX system to our passengers," said Veronica Del Conte from Neos. "We believe that this technology will enhance our customers' overall flying experience and provide them with an even more enjoyable and entertaining journey."
UGO PAX offers a customizable and user-friendly interface that allows passengers to access a variety of entertainment options, including movies, TV shows, music, games, and more. The system is designed to operate seamlessly on personal devices, without the need to download an application.
"We are delighted to have been chosen by Neos Airlines as their wireless in-flight entertainment provider," said Thierry Carmes, COO of Display Interactive. "Our UGO PAX system has been designed to meet the evolving needs of modern travelers, and we are confident that it will provide Neos passengers with an exceptional in-flight experience."
The company plans to roll out the system across additional aircraft in the near future.